Welcome !
If you decide to have an exciting travel in Iran, you are in the right point: explore Khuzestan !

I am
Ashkan
, an Iranian tour guide officially licensed from
Iran's Cultural Heritage and Tourism Organization.
My wife is also regional guide for hiking and ecotourism.
We offer private tours, exclusive and tailored sightseeing & excursions in Khuzestan and around Ahwaz.

Khuzestan, one of the centres of the earliest civilizations, is a marvelous travel destination and off the beaten tracks.
It is a great opportunity to see a bit of world whith monuments from 4th millennium BC to to the modern day along with its large permanent rivers flow over the entire province contributing to the fertility of the land.
I work with my private car as a driver/guide from 2009, so your travel become more personal, comfortable and intimate, and you never missed photographic moments!; however we can arrange tourist services for groups.
We've had excellent experiences of taking people to visit many famous historic sites, wonderful nature and cultural attractions of Khouzestan. We truly love our country, and we are familiar with its history, people, dialects and traditions.
We would like to share our knowledge and enthusiasm with you so we will try our best with the hope to make your trip enjoyable.
Here you can see a little taste of the optional tours; also we can offer tailor-made solutions for customized tours:
Tour Name
Des.
Prices

---

Experience our wonderful Ziggurat's Night tour in a 4-hour trip to ChoghaZanbil: a UNESCO's World Heritage site which is the best preserved ziggurat (stepped pyramid temple) in the world, was built 3000 years ago by the king of Elamite.

US$ Per Person*

1

2

3

4
40
22
15
12

---

We go to Shush(Susa) area visiting TChogha Zanbil zigurat, Achamenian palace,Susa museum and castle,Daniel tomb, Haft-Tepeh(1500 BC) in a full day


$ Per Person*

1

2

3

4
100
55
35
30
B,L

---

In Shushtar city visit amazing 2000-year-old water structures like as Sika watermills,dams, bridges and tunnels,also olden town ( bazaar,houses,castle,...) in half a day.

$ Per Person*

1

2

3

4
80
45
30
25
B,L

---

2-day tour includes Choqa Zanbil Ziqqurat, Susa (Shoosh), Haft-Tappeh, Shoushtar and Dezful; among 5000-year-old cities and people of Northern Khuzestan.O/N at Andimeshk

$ Per Person*

1

2

3

4
200
130
100
80
Day1:B,L,D
Day2:B,L

---

Discover Bakhtiari's land on the beautiful slopes of Zagros Mountains, visiting ancient Elamite sites of Tarisha temple and Kul-Farah along with nomads and villages in a full-day excursion to Izeh, Baghmalek and Haftgel.

$ Per Person*

1

2

3

4
100
55
35
30
B,L

---

Visit most of Khuzestan's important things in 3 days/2 Nights,includes Choga zanbil, Susa,HaftTapeh,Shooshtar, Dezfoul,Masjed Soleyman, Izeh,Haft-Gel,Bagh-Malek.
First overnight at Andimeshk ,the 2nd at Izeh's Anzan Hotel
tour can be extended to Behbahan, Shadegan, Khorramshahr and Abadan .

$ Per Person*

1

2

3

4
300
250
220
180
Day1:B,L,D
Day2:B,L,D
Day3:B,L

---

We drive to the south of Khuzeztan, en route visiting Shadegan Pond and Arabian tents, in Abadan visiting Indian mosque,then in Khorramshahr and Shalamcheh see war memorials in the old Iran-Iraq battlefields.

$ Per Person*

1

2

3

4
80
42
32
25
B,L


---

* Prices are in USD , USD cash is acceptable
* B=Breakfast L=Lunch D=Dinner H=Accommodation in 2-star Hotel
* includes:driving,guiding, mineral water,admission fees,CD & printed information
free pick up and drop off (airport,train/bus station,hotel transfer)

* please keep these prices and compare !
How to Travel and Stay

There are many daily flights between Tehran and Ahwaz,and between Isfahan,Shiraz,Mashhad and Kish to Ahvaz twice a week. You should get the ticket a few days in advance. All information in airport and on aircraft was also in English.
For reaching Ahvaz,you can get good buses from big cities in Iran.It takes about 10 hours over night from Isfahan / Shiraz and 8 hours from Khorramabad / Bushehr /Kermanshah.Iran Payma and Royal are the best transportation company you can get your tickets.It had some air-conditioned and video-equipped buses,supposed to be Volvo class.Scania class is also comfort and can be took from other bus companies.The cost of tickets is very cheap.Apart from Iranian vacations you cat buy ticket in just 1 day before,or sometimes few hours before departure.Also 20 cooperative bus companies take passengers from Ahwaz to all other provincial capitals and towns.
The trains are also very cheap, and comfortable. There are at least four daily trains from Tehran to Ahvaz: 3 express (15.5 hours ) and one regular (18.5 hours ), which passes through Qom, Arak and various other places. You just book it from any train station a few days in advance.
For accommodation and food,I know many hotels and restaurants for all budgets.
How to Contact and Reserve:


Ashkan Nezampur (Official Licenced Tourist Guide )

Cell Phone: (+98) 916 611 4373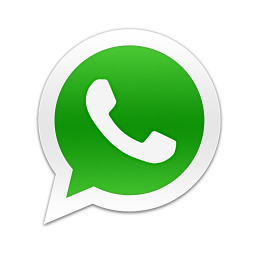 Whatsapp!: +989166114373

Email: info@travelguide.ir

Web: www.TravelGuide.ir
Add: 30 Vahid St.,Golestan,
Ahwaz,Khuzestan,Iran 6135813899

Please send your request in advance so I can arrange and send you the confirmation